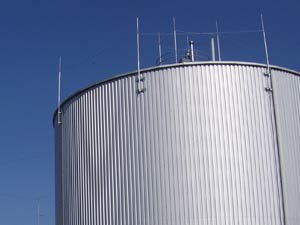 The SAHYOG short-term exchanges (STE) will be based on a call for proposals addressing high level junior experts with the aim to enhance the networking and exchange of young talents and to establish a sustainable cooperation between the EU and India.

The purpose of this competition is to enhance international cooperation in order to jointly contribute to the development of sustainable solutions in the field biomass production and biowaste conversion. Focus of this call is to create conditions for mutual learning but most importantly, future decisions on both the EU-India cooperation as well as in the addressed field of science will not be taken over the heads of the young people scientists.

Networking activities funded through the short-term exchanges will be:
Bi- or multi-lateral EU-India short-term exchange of junior-experts
Expert meetings
Deadline for Applications is the 16 September 2013!


More information on the SAHYOG short-term exchanges (STE) is now available:
STE Hosting Institutions from India

SAHYOG Contact for Short-term Exchanges

Dörte Merk
International Bureau of the Federal Ministry of Education and Research at the Project Management Agency c/o German Aerospace Center (DLR)
Phone: +49 228 3821 1442
Email: This email address is being protected from spambots. You need JavaScript enabled to view it.
Dr. S. Venkata Mohan
CSIR - Council for Scientific & Industrial Research - Indian Institute of Chemical Technology (IICT)
India, Hyderabad
Phone: +91 4027 191664
Email: This email address is being protected from spambots. You need JavaScript enabled to view it.