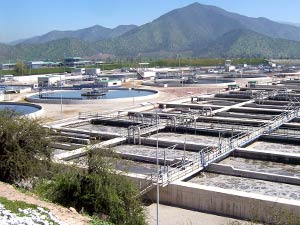 The main aim of the SAHYOG project is to bring together the leading organisations in the field of biomass production and biowaste conversion research, carried out on one side by the European research programmes (EU Framework Programmes and EU Member State's national programmes) as well as by related research programmes coordinated by Indian national institutions. An inventory of the biomass and bio-waste potentials and existing research projects is elaborated and analysed within SAHYOG. These inventories will be the basis for the joint Strategic Research Agenda (SRA) finally leading to a Roadmap for policymakers and researchers.
Broad networking of respective scientific communities, twinning of large sets of research projects, short term exchange visits of researchers are implemented within SAHYOG. Based on these findings, a RTD Roadmap will be elaborated through consultation with stakeholders at the governmental, research and industrial level that will present a concerted planning of future research initiatives in this area. This coordination activity will be of great importance to bridge systematically the ongoing respective activities from the two counterpart programmes for optimized efficacy and advancement of RTD with mutual benefit.
It is our endeavour to involve as many stakeholders as possible in this exercise and hence we welcome contributions and suggestions from researchers, scientific community, stakeholders and general public in this regard.
Final SAHYOG Strategic Research Agenda (SRA), November 2014 (download)

Final SAHYOG RTD Roadmap, November 2014 (download)

Press Release, 22 December 2014
SAHYOG Contact for RTD Roadmaps & SRA
Dr. Reeta Goel
GB Pant University of Agriculture & Technology
Pantnagar, India
Phone: +915944233341
Email: This email address is being protected from spambots. You need JavaScript enabled to view it.
Dr. Kathy Elst
Dr. Deepak Pant
Prof. Dr Ludo Diels
VITO - Flemish Institute for Technological Research, Belgium
Phone: +32 1433 6969
Email: This email address is being protected from spambots. You need JavaScript enabled to view it.
This email address is being protected from spambots. You need JavaScript enabled to view it.
This email address is being protected from spambots. You need JavaScript enabled to view it.
Dr. Kees Kwant
Netherlands Enterprise Agency – Ministry of Economic Affairs, Agriculture and Innovation
The Netherlands
Phone: +31 8860 222458
Email: This email address is being protected from spambots. You need JavaScript enabled to view it.